I am Sahana S. Braswell.  I am the owner of INDIVA Spa and Wellness in Cary, NC.  I am licensed in Esthetics, Massage & Bodywork Therapy, and I am a Professional Makeup Artist with over 20 years of experience in the Wellness & Beauty Industry.  I have worked in Washington D.C., Maryland, Virginia, and North Carolina.  My background includes Fashion Design, Interior Design, Jewelry Design, and Makeup Artistry.  I started INDIVA Spa and Wellness in Cary, NC to provide customized services and  products to our clients in the Triangle Area.  I have clients from Raleigh, Durham, Morrisville, Cary, Apex, Holly Springs, Chapel Hill, Clayton and Garner.  I provide an array of therapeutic treatments: Massage Therapy, Facials, Waxing, Event Makeup Artistry, and Health & Wellness Solutions.  I offer advanced cosmeceuticals and nutraceuticals to deliver the most effective results.  My extreme passion for my scope of practice shows through in my work.  I like to stay current with the latest trends and techniques in the industry by taking classes and workshops.  I strive to be the guidance to your wellbeing.
I am on a mission to shift our "Sick Care" system in this country, into a true Health Care System.  In order to do that, I have become a Business Consultant with Nutrametrix.  I not only have my own practice: INDIVA Spa & Wellness, I also work with Medical Professionals.  I implement customized, revenue-generating wellness solutions in healthcare practices.
Business Consultant with NutraMetrix
I assist Health Professionals by implementing a revenue-generating wellness program in their practice that is complementary to what they already have.  The nutraMetrix program is easy to integrate into any health professional's everyday routine. By reviewing specific health regimens and making recommendations during regular visits, nutraMetrix allows patients and doctors to find effective, science-based solutions to health questions and concerns in real time.  For more information for Health Professionals, CLICK HERE.
Licensed Esthetician E4722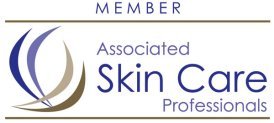 I am a Licensed Esthetician.  That means that I am a licensed professional with the proper training and education to perform facials, and skin treatments such as chemical peels, LED therapy, microdermabrasion, etc.  I can advise on proper skincare, cosmetics, and educate individuals on how to take care of their skin.  3232
Licensed Massage & Bodywork Therapist 14353
I am licensed and trained in manual manipulation of the soft tissues of the body for therapeutic or healing purposes.  I graduated from The Body Therapy Institute in North Carolina and now I am a qualified Health Professional.
Beauty Advisor with Motives Cosmetics
I am a Licensed Esthetician, and Certified Makeup Artist with over 12 years experience in the professional makeup application arena which includes:
Photography, Bridal, Prom/Special Event, & Runway
Through cutting-edge technology and attention to quality, Motives is a world leader in the cosmetics industry. Motives is worn by some of today's hottest celebrities and is a favorite of makeup artists, models and photographers. We strive to empower people everywhere to look and feel beautiful inside and out, and provide people with an opportunity to live the lifestyle they have always dreamed of. Motives has been featured in industry-leading publications, such as Vogue, Allure, Lucky, People Style Watch, and InStyle.  This is the most customizable and versatile cosmetics line.  That is why I am a Beauty Advisor for MOTIVES.
Waxing Expert
If you are looking for someone who takes the time to educate you on the effects of waxing, you have found the right match.  I will take the time to properly coach and educate you during your treatment. My goal is to make the process fast, efficient, and comfortable.